Doula Training is now open for enrollment
What is a Doula?
Traditionally, doulas are people who provide informational, emotional, and physical support for the pregnant person and their support team before, during and after childbirth. A Birth Doula stays by the pregnant person's side throughout their birthing experience, the doula coaches the pregnant person's and their team through this life changing process of childbirth, helping them feel safe and informed as they move into parenthood.
Dolphin Method Doula Training and Certification Course
We are very pleased to offer our unique Dolphin Method™ birth doula training and certification for those seeking a fascinating and rewarding career as labor support professional or to deepen their understanding and skills as doulas.
The information, experience and wisdom shared in this certification program has been developed and refined, collectively over 40 years and more than 800 births; with amazing and powerful results.
We look forward to guiding you through the process of birthing yourself as a Doula and establishing yourself as a professional in the birth community.
This certification course is offered in 2 parts:
Part 1: Pre-Recorded Course Content
Students will watch Approx. 26 hours of pre-recorded videos. These videos can be watched at any convenient time. Each video is well organized, covers a specific topic, and is presented at a length that allows students to fit this course into their busy schedules.
Part 2: Live Zoom Sessions
Students will also meet with Jennifer, Journey, and other students for 24 hours. These live meetings allow students to ask questions, practice techniques, and generally learn more about each section of the pre-recorded course content.
The Certification Track includes:
26 hours of video instruction
144-page manual
24+ hours of interactive video time with Jennifer, Journey, and your groups
Course completion Certification
Eligible for Yoga Alliance Continuing Education if you are an active member
Private Facebook Group Membership
December 2021 Live Zoom Session schedule (2 Weekends total)
Live Zoom Sessions, Weekend 1: December 3, 4, 5
Live Zoom Sessions, Weekend 2: December 10, 11, 12
All Zoom classes meet from 09:00 - 13:00
Times are listed in 24-hour time for clarity and are listed in the Pacific Time, USA (PT).
Calculate what time this is in your city by using the link below.
https://www.timeanddate.com/worldclock/converter.html?iso=20211203T170000&p1=tz_pt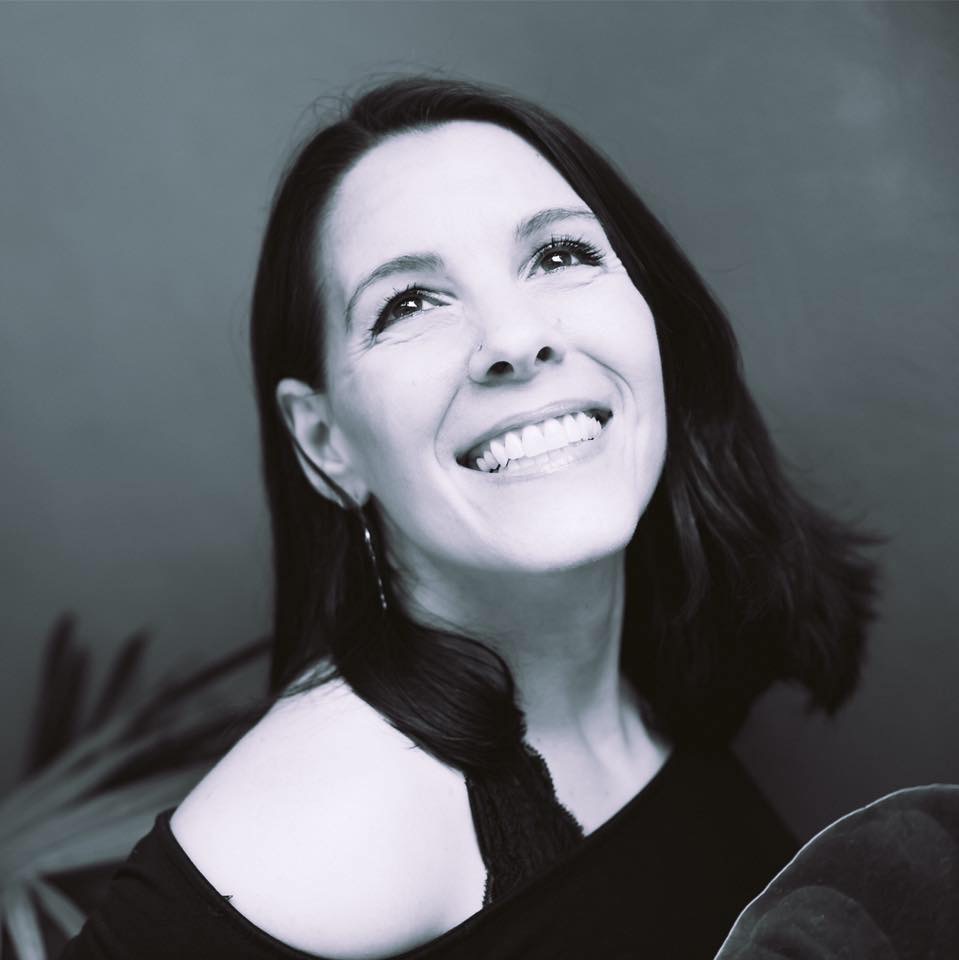 Jennifer More is a Registered Yoga Alliance Vinyasa and Prenatal Yoga instructor (E-RYT500 & RPYT), Certified Master Clinical and Medical Hypnotherapist, Doula, Childbirth Educator, Reiki master and a Mother.
Jennifer's passion for the benefits of prenatal yoga extends beyond the United States. She has trained yoga instructors in Peru, China, Colombia, Dubai, Bali, Mexico, France, Germany, The Netherlands and Australia, as well as many US locations in her Prenatal Vinyasa Yoga technique. Now with her online trainings she has trained students in about fifty countries. Her style has also given yoga instructors the tools to modify poses appropriately in order to incorporate pregnant women into their existing flow classes in a safe and effective manner. Countless women from all over the world have contacted Jennifer and credited her yoga techniques with improving the quality of their pregnancies and their birth experiences. In 2002, Jennifer opened the Dolphin Yoga and Doula Center, (now Dolphin Doula) to help laboring women and their partners prepare for positive birth experiences by providing knowledge, tools and a comforting environment for prenatal health and childbirth. Dolphin offers Doula and Postpartum Doula Services, Childbirth Education, Doula Training, Advanced Doula Training, and other childbirth preparation classes and events. Jennifer's love for yoga and passion in the field of pregnancy and childbirth has propelled her to reach out to medical practitioners to help build a bridge between the medical community and doulas. As a hypnotherapist for the past twenty-five years, Jennifer pioneered the Dolphin Method, which uses hypnosis for gentle birthing and anxiety reduction during labor. She has prepared thousands of pregnant women for childbirth and provided doula support in more than 450 births and has spent over 10,000 hours with laboring women. Jennifer was an educator at the Palo Alto School of Hypnotherapy, where she offered the Dolphin Method and Childbirth Hypnosis certification as well as pain management to doulas and hypnotherapists.
Journey Revington Talkovic, RN, CNM, WHNP, Lac. Ed.
Journey is a Board Certified Women's Health Nurse Practitioner (NCC) and Certified Nurse Midwife (AMCB). She is also a skilled educator, with 18 years of experience in teaching as a Certified Childbirth educator, Certified Lactation educator, and a Certified Prenatal and Postpartum Yoga instructor. Journey is passionate about her commitment to educating and empowering women and their families regarding evidenced-based perinatal care; she was a Birth and Postpartum Doula for 7 years before she began her training to become a Nurse Midwife at the University of California, San Francisco, California. Journey is thrilled to now combine her years of expertise with Jennifer's to train Birth Doulas in the most rigorous manner, so that collectively, they can support many more families throughout the world. When not teaching, she delights in spending time with her family in Santa Cruz, California.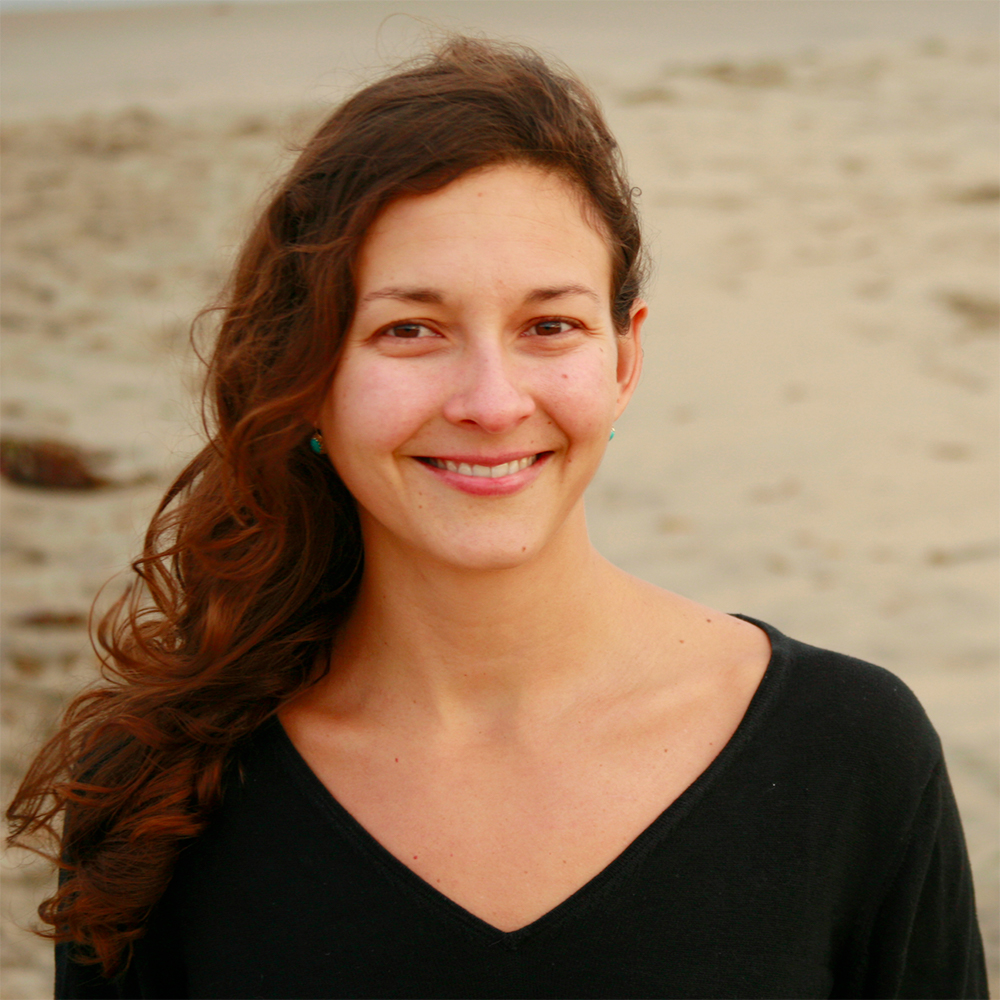 Why take the Dolphin Method™ Doula Training?
The Dolphin Doula Method certification course is one of the most comprehensive Doula trainings in the world today. You will emerge confident in your abilities to support new families prenatally and postpartum in the following ways: Physically, nutritionally, mentally and emotionally with the training in hypnosis. You will feel confident in your knowledge of practical techniques for pain management, and in your ability to advocate and communicate with the medical staff attending the birth.
Dolphin Method Doula Training and Certification
Doula training
The Dolphin Method doula training will give you all of the tools necessary for you to work with birthing families prenatally, during and after childbirth. You will have the skills, confidence and knowledge to support your client in a hospital, or out-of-hospital birth facility, and feel comfortable in knowing that you have the necessary skills to improve their birth experience.
Doula training includes:
Stages of Pregnancy, labor and childbirth
Techniques for helping women through every stage of labor
Working at hospitals & birth centers
Helping your client understand their options
How to engage emotionally with your clients
Labor positions and techniques
Psychology for doulas
Basic massage techniques for labor
Alternative birthing styles and situations
Basic Childbirth Education
The Basic Childbirth Education section of our training will teach you:
Anatomy and physiology of pregnancy and birth
Signs of labor onset
Normal physiological birth – stages of labor
When birth needs help – medical interventions in the hospital setting.
Cesarean birth
Early Postpartum procedures for the birthing person and baby- including initial breastfeeding
Hypnosis for Childbirth
Hypnosis for Childbirth is the cornerstone of our Dolphin Doula Method, and when utilized, is an extremely effective technique for assisting pregnant people at all stages of pregnancy and labor. Hypnosis for Childbirth helps the pregnant person adjust mentally and physically to the dramatic changes happening to her body and life.
By practicing deep relaxation through self-hypnosis, the expectant mother:
Strengthens the bond with baby which helps facilitate parent-infant attachment after birth
Manages anxiety around the labor and birth process
Accesses her individual and unique source of strength and calm
Reframes the pain associated with pregnancy and childbirth and reinforces positive sensations
What are the Birth Doula Requirements?
Complete all pre-recorded videos and attend all live Zoom session
Provide continuous doula services for three births starting before active labor onset and staying with the family for the around the first 2 hours postpartum.
Write a hypnosis induction for Childbirth Relaxation/Pain management
Classes and other certification recommendations
Child and Adult CPR & First Aid Training
Other Requirements 
Read and sign the Dolphin Method code of Ethics & Standard Operating Procedures
Pass the Dolphin Method exam

Jennifer, Thank you so much for this special training! It was an amazing 6 meetings. You were so welcoming, full of enthusiasm, and information. I actually wish we'd had more time. The other participants and myself seemed drawn to this group. It was a great fit of women with very diverse backgrounds and experience, brought together with a common interest and goal – to be a capable birth doula.

I am thrilled that Dolphin Method Doula training falls more in line with my own thinking. Making judgments and forcing an experience on someone is not comfortable for me. You've taught and reinforced my thought processes, enhanced my learning to include hypnotherapy and voice modulation to promote relaxation and focus. Meeting with the psychologist, and learning how to appropriately deal with the difficult situations was invaluable.

Taking the Dolphin Method Doula training has been the best thing I have ever done for myself. It is an absolute honor to be learning from such amazing and knowledgeable women. I realized that being a doula means that you are not only apart of the birth of the baby but also the birth of the mother and partner as well. After giving birth, using the dolphin method, I truly believe the confidence and calm power a woman gains stays with her throughout her entire life.

I am buzzing again tonight with all the information that was given during training today. We spent the majority of the day soaking up as much of Jennifer's vast wealth of information on hypnosis as possible. She walked us through the process of testing clients for their primary way of processing: kinesthetic, visual or auditory. I was riveted the whole time with all the information as we went through each exercise, and it was so immensely valuable for me to be taken through the process of discovering my own primary sense (and now I know that I can chalk that up to the fact that I am highly kinesthetic, and so I learn best by doing…).

It's as if my entire life's journey has been in preparation for this chapter on my path. Tonight was the first day of Dolphin Method Doula Training. It was only two days ago that I finished Dolphin Method Prenatal Vinyasa Yoga Teacher Training with Jennifer More, which was incredible. I hung onto every word she said, she spoke with such clarity and wove in all kinds of incredible birthing stories. When I arrived home each day after the training I would excitedly regurgitate all that I had learned. I was hooked on the Dolphin Method and was thrilled to sign up for the Doula Training.

Instilling confidence and power in women during their labor changes the outcome drastically. While I drove home tonight from an all day class, I felt as light as a cloud. I felt like I could relax myself and have the same effect on another person. I felt like I had the power to transfer my positive energy into another person, creating a different perspective and outcome for that person. Tonight I truly felt confident in myself and that I can be an incredible doula. What a high!